---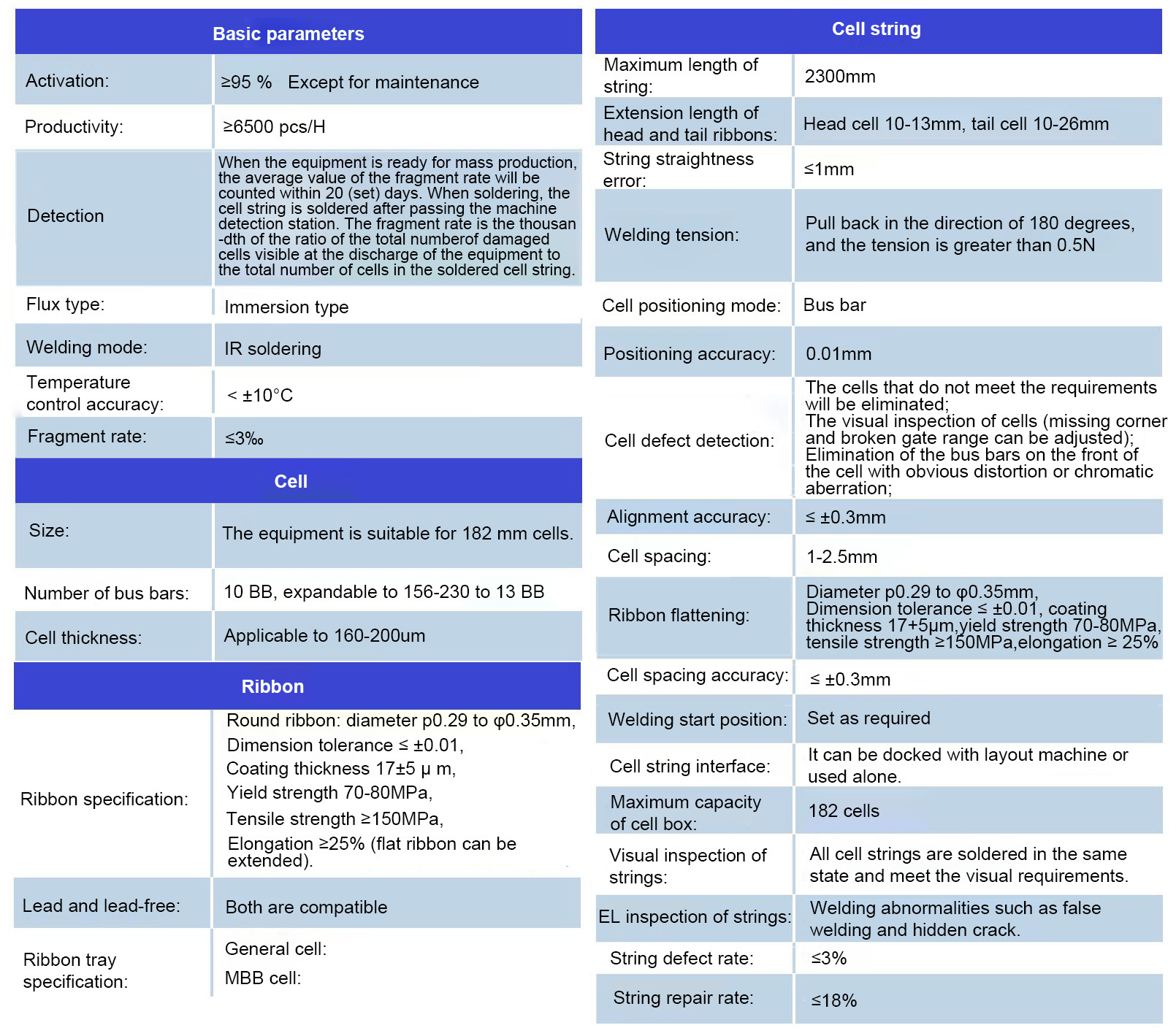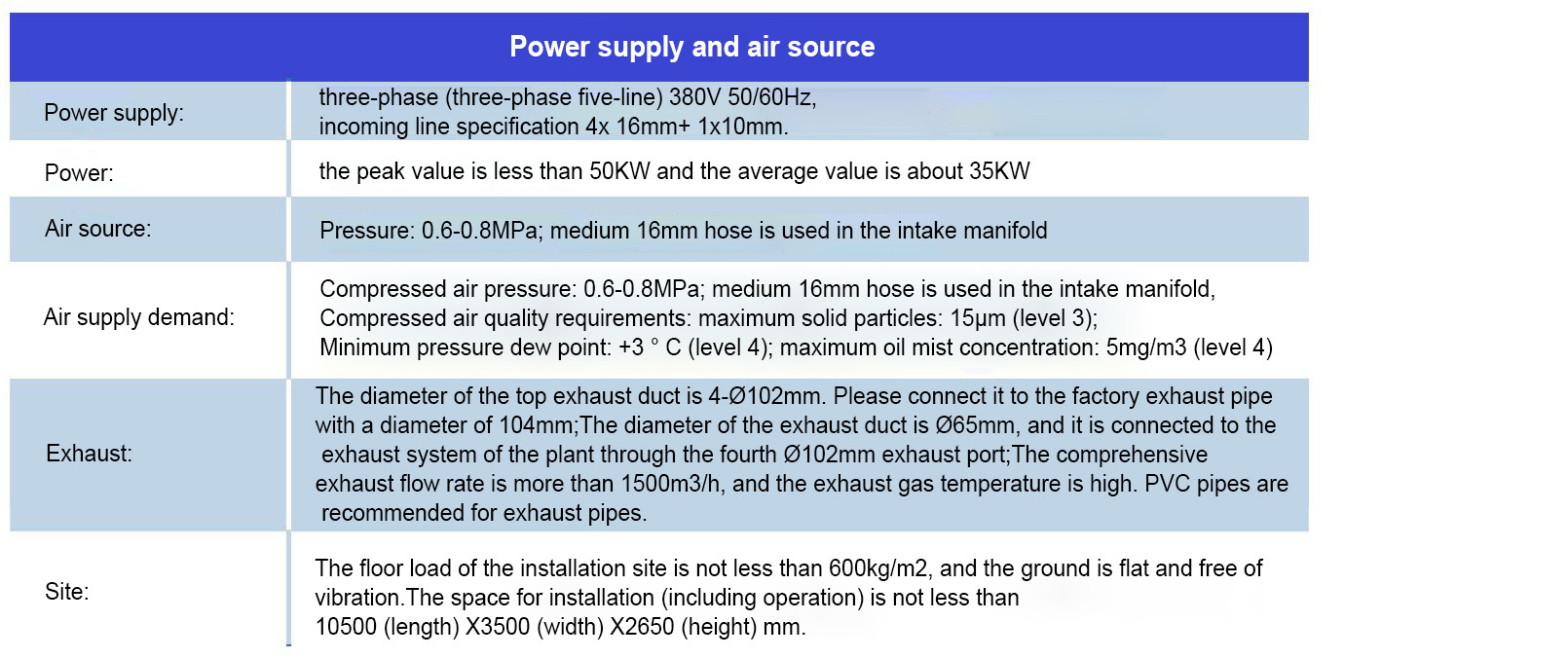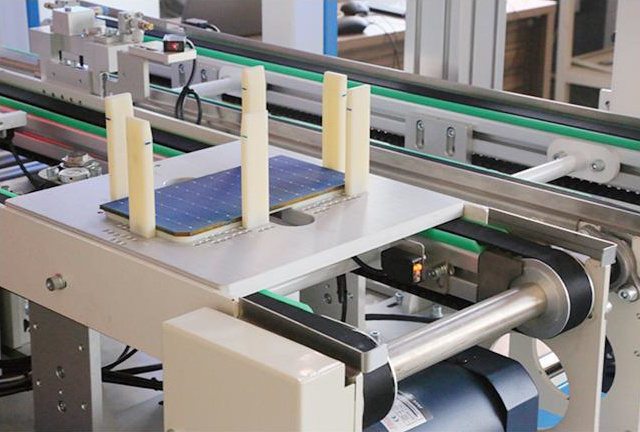 ●Cell loading
Each cell box loading unit consists of two upper and lower conveyors. It is mainly responsible for conveying the full cell box to the cell gripping station and discharging the empty cell box. After the cell box reaches the cell gripping station, the auxiliary loading mechanism grips a multiple cells to the uploading stepping belt. Each unit mechanism of cell gripping consists of a jack-up electric cylinder and an auxiliary loading mechanism (with chuck), and is equipped with an air knife to prevent cells from sticking. When there is no cell box on the uploading conveyor, the machine automatically stops and gives an alarm.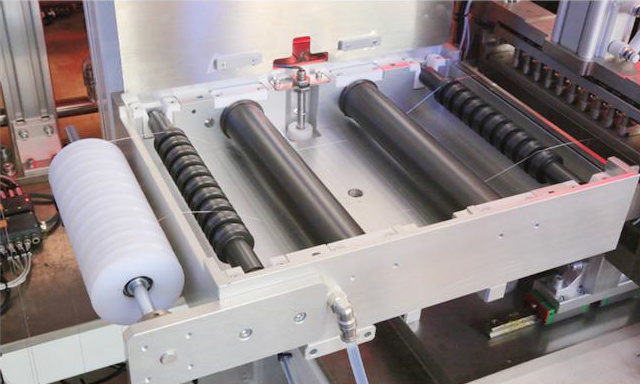 ●Cell loading belt
The cell loading mechanism consists of two loading conveyors, and the bottom of the conveyor belt has vacuum adsorption, which can prevent the cell from slipping. The belt is driven by servo motor, which can accurately send the cell to CCD station.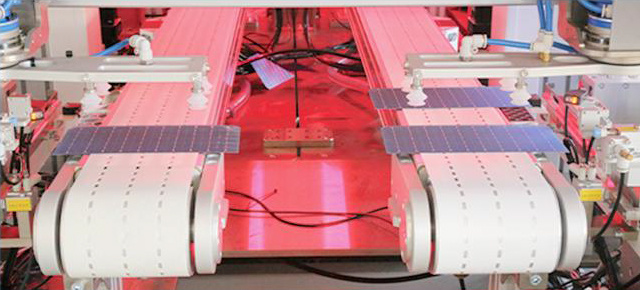 ●Fluxing
There are a set of flux soaking tanks at AB side of the equipment, and the bottom of the tank has auxiliary heating function, which can quickly concentrate the flux. The solder wire is coated on the surface through the flux bath. The flux in the bath is replenished by the flux tank in the cabinet, and a liquid level meter is installed in the replenishment tank, which can realize the alarm of the lower limit and remind to add flux. The capacity of the flux tank is 8L. Flux tank, pipeline and nozzle have anti-corrosion treatment.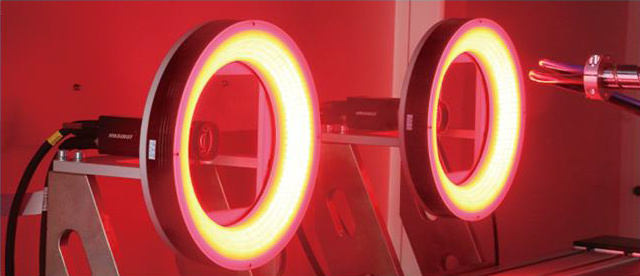 ●Visual inspection
High-precision industrial camera is used to detect cells.
TY10A junction box welding machine